Main Components of rotary kilns
Major components
Shell part
Driving device
Supporting device ( Supporting device with thrust roller )
Oil pump station for thrust roller
Sealing device for kiln head and kiln tail
Cooling air pipe
Special tools for rotary kiln, etc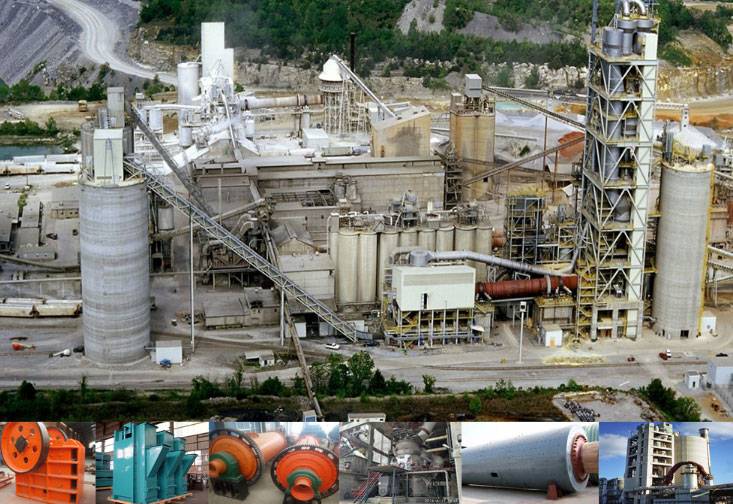 A rotary kiln is ideal for calcining high-grade cement in cement plants. It is also commonly used in the production process of catalytic agent, molecular sieve and zinc oxide, etc. As a result, you can find a rotary kiln in variety of industries, like steel annealing and nonferrous smelting industries, metallurgy and chemistry fields, and building industries, and more.
A rotary kiln, which is also called a rotary calcine kiln, is a commonly used building material machine. Classifying by material properties, a rotary kiln falls into cement kilns, metallurgy chemical kilns, and lime kilns.
We Jiangtai can provide kilns with different shapes, including mesh-belt kiln, rotary furnace, tunnel furnace, shuttle kiln, push board kiln, etc. All our rotary kiln features simple structure, reliable and convenient control of production process, few wear parts and high operation rate.
Introduction of different types of rotary kilns:
1. A cement rotary kiln is primarily used for calcining cement clinker. It can be divided into dry process rotary kilns and wet process rotary kilns.
2. A metallurgy chemical kiln is mainly used for magnetized roasting of lean iron ore, and oxidizing roasting of chrome ore and nickel ore, etc. In steel plants.
In refractory plants, this rotary kiln is mainly used for roasting different high-alumina refractories.
In aluminium factories, it is mainly used for roasting clinker and aluminum hydroxide.
When used in chemical industry, it is mainly used for roasting chrome ores, and chrome powders, and more.
3. Lime kiln is applied to roast active lime and dolomite which are commonly used in steel factories and ferroalloy factories.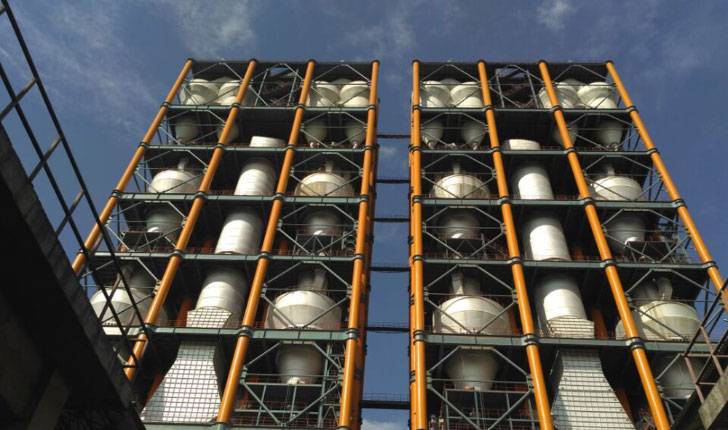 Features of rotary kilns:
1. Through technological innovation, our rotary kiln is designed with international leading wheel catch device, high precision plunger metering pump, high accuracy speed control valve and contact graphite block sealing device, etc.
2. In order to improve machinery automation, an industrial computer is used for showing the calcining condition, and a fluorescent screen is adopted for showing the simulated process flows. An infrared scanner is utilized for transmitting the calcining condition to the computer.
These new technologies provide our rotary kiln with strong visual sense, convenient operation and reliable performance. They help stabilize thermal regulation and improve operation efficiency.
4. Comparing with other similar cement production equipment, the operation rate of our rotary kiln increased by 10%, production increased by 5%-10% and heat consumption decreased by 15%.
As a professional rotary kiln manufacturer in China, Henan Jiangtai can also provide full specifications of crushing machines, mineral processing equipment, cement production lines, fertilizer equipment, etc. These products are popular in metallurgy, mine, chemistry, coal and building materials industries due to their excellent performance, high productivity and convenient maintenance.
In order to meet customers' requirements, we also provide impact crusher, cone crusher, magnetic separator, and more. Welcome customers all over the globe to contact us! We sincerely welcome you to visit our company!